Case and Behavioral Interview prep from a Bain & Company Alumni!
Studied at Duke University
Works at Metropolis.io
Questions? Start chatting with this coach before you get started.
Julia's Group Classes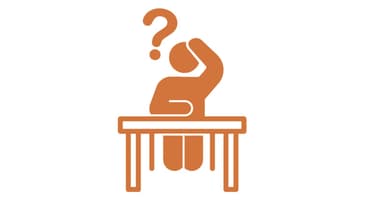 Introduction to the Case Interview w/ a Bain & Co Alumni
$35 per attendee
Julia's Management Consulting Qualifications
Experience level: Associate
10+ people coached for Management Consulting
Open to working with clients outside the U.S.
I have helped multiple students and new graduates prepare for their interviews. The case experience can be daunting, but through my own experience with case studies, I learned the tips and tricks to build confidence and make you stand out against your peers. I can prepare you to be ready for any case your interviewer may throw at you! I can also help you build your story. Who are you? Why are you a good fit for this job? What makes you uniquely capable to get this role? I'm excited to get started with you!
Julia can help with:
Behavioral Interview Prep
About Julia
Hey, I'm Julia! I am a Bain & Company Alum now working as a Product Manager in the tech world. During my interview process for Bain I learned to perfect the case interview and actually had a case coach myself that helped me secure my job. I love helping people with interview prep including both behavioral, case, and project based interviews. I can also help with resume review!
Why do I coach?
My case coach was vital to me during my interviews. She helped me gain the confidence I needed to land a role at Bain & Company, which was a wonderful start to my career. Now, I have the opportunity to be this person for someone else, and I couldn't be more excited!
Work Experience
Product Manager
- Product Manager on the consumer experience team - Launched iOS Mobile App, built multiple product features and ran many product launches; which were presented in front of the entire leadership team and company - Run user interview and experience testing
Senior Associate, Business Operations & Strategy
Bird
May 2022 - September 2022
- Conducted market sizing of potential new products and opportunities; created revenue and pricing models as well as sensitivity analyses to assess opportunity feasibility and determine next steps. - Presented opportunity to VP of Venture & Strategy and Bird's Chief Revenue Officer; received initial go-ahead to begin a pilot program.

Director of Operations
Lina Health (Startup)
September 2021 - April 2022
https://www.hellolina.com/ - First full-time hire at Lina, a pre-seed telepsychiatry start-up focused on adolescent medication management; work directly with CEO - Drafted investor pitch and FAQ document, led over 20 investor meetings along with CEO, and helped raise additional $X00K - Led hiring and onboarding of clinical providers, engineers, and internal team; hired 15+ contractors and full-time employees, resulting in a 30x increase in monthly revenue in under 6 months - Developed and managed designs for new product features and improvements; wrote product tickets for engineering team - Conducted primary and secondary research and competitor analyses in the child psychiatry market to draft investor memo - Wrote creative brief and ad copy, managed ad design, created user personas, and led PR and social media marketing efforts
Associate Consultant
Bain & Company
October 2019 - August 2021
Experiences including: - Technology Integration for Media Co merger. Team Identified key synergies and cost savings of ~200M+ by 2022 between the two integrating entities. Managed process and coordinated materials for readouts to C-Suite Steering Committee - Revised 5 year strategy for CPG Co given impacts of covid and changing retail environment - 3 month cost transformation case for a major bank which included analyses of large data sets - Healthcare merger (project cut short due to COVID-19) - 6 month technology integration for a financial services client
Education
Duke University
Bachelors, Media Studies, Economics, Innovation & Entrepreneurship
Graduated cum laude
---
Julia has helped Leland clients get into Boston Consulting Group
Loading reviews...