20 years coaching, essay workshops & training coaches, Stanford interviewer
Studied at Stanford University
Worked at Menlo Coaching
Available Monday at 3:00 PM UTC
Usually responds within 19 hours
Questions? Start chatting with this coach before you get started.
Andy's Coaching Offerings
Custom hourly coaching
·
$400/hour
Get help with Essays, School Selection, and .
Andy's Group Classes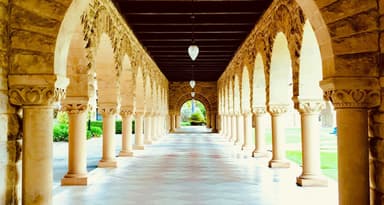 Deferred MBA Application Essays: Strategies for Success
$60 per attendee
Andy's MBA Qualifications
250+ people coached for MBA
Open to working with clients outside the U.S.
Andy has helped 16 clients get into these schools:
Worked with three top firms since 2002 (Stacy Blackman Consulting, MBA Prep School, Menlo Coaching) as well as independently. Chosen for Rematch Tiger Team, Client Liaison, and Second Reader roles at one firm, which involved rematching and providing exceptional service for applicants who were dissatisfied with their original consultant, advising consultants on various content-related and client-satisfaction challenges, and providing essay feedback for applicants who were unable to make further progress with their assigned consultant. Delivered best-practice essay development workshops for firm's entire team (~100 coaches), and advised on improvements of service offerings for multiple firms. Worked with Stanford Admissions Committee as Alumni Interviewer. Mostly recently, chosen as panelist for Leland Admissions Week.
Andy also coaches for Master's Programs and College
About Andy
Best advice for applicants: "From over 20 years of working with applicants, training other coaches, and navigating client-satisfaction challenges at a top coaching firm, I can pinpoint the one area where all applicants need more help than they realize: storytelling. It starts with stepping through an intensive introspection process to identify your core differentiators and the optimal version of your story. Then, just as critically, it involves developing and executing your story in a way that resonates best with Admissions Committee readers. Nothing like this is taught in any MBA program, and it's a completely different skill set from evaluating hundreds of applications as AdCom readers do. Every time I've worked with a re-applicant, or someone who was unhappy with their original coach and switched to me mid-process, the problem was always inadequate storytelling." Background: Born and raised in New England, Andy studied economics at Stanford, where he took several second-year MBA courses at the Stanford GSB and served as a writing tutor for the university's most rigorous and selective humanities track. After graduation, he worked at an e-commerce startup and was promoted to Program Manager for Online & End-User Marketing. Eager to focus more on storytelling and creative expression, he wrote his first screenplay and signed with a Hollywood literary agency. When Andy began coaching, he immediately enjoyed the combination of strategic marketing and audience-targeted storytelling. Since 2002, Andy has worked with three top-rated consulting firms. He co-designed the editing service for one firm, worked as a re-match consultant for clients unable to continue progressing with their original consultant, and served as the sole 'essay doctor' for the entire firm (100+ consultants) for clients concerned about the quality of their essays. He continues to mentor new consultants and teach workshops on essay development, while also supporting Stanford's admission team as an alumni interviewer. Andy specializes in helping clients in crowded applicant pools dig deeper to identify their most compelling mix of differentiating, MBA-relevant strengths, and then optimally convey those strengths through superior storytelling. He has helped applicants gain admission to every top business school in the world, including Stanford, HBS, Wharton, Kellogg, Columbia, INSEAD, LBS, Haas, Sloan, Booth, Yale, Tuck, Duke, and Stern.
Why do I coach?
Most of us don't spend much time thinking about what makes us exceptional, and when we try, we're not very good at it because truly objective introspection is way too hard. For me, the most rewarding aspect of coaching is helping clients ask tougher questions, find better answers, and learn to better understand and articulate the unique value they have to offer.
Work Experience
Senior Consultant
Stacy Blackman Consulting
Education
Andy was also personally admitted to
Duke University

Dartmouth College

Yale University

Princeton University

Cornell University

University of Pennsylvania
---
Andy has helped 16 clients get into these schools:
Loading reviews...