20 years coaching, essay workshops & training coaches, Stanford interviewer

Studied at Stanford University

Worked at Menlo Coaching
---
Andy's Coaching Offerings
Custom hourly coaching
·
$375/hour
Get help with School Selection, Application Strategy, and .
---
Andy's Group Classes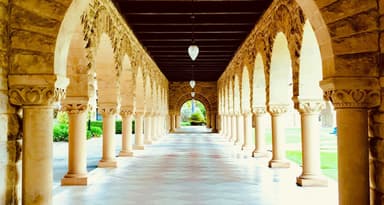 Deferred MBA Application Essays: Strategies for Success
$60 per attendee
---
Andy's MBA Qualifications
200+ people coached for MBA
**Fully booked up for Deferred MBA Applications in Spring 2023, but taking leads for R1, R2, and next year** Worked with three top firms since 2002 (Stacy Blackman Consulting, MBA Prep School, Menlo Coaching) as well as independently. Chosen for Rematch Tiger Team, Client Liaison, and Second Reader roles at one firm, which involved rematching and providing exceptional service for applicants who were dissatisfied with their original consultant, advising consultants on various content-related and client-satisfaction challenges, and providing essay feedback for applicants who were unable to make further progress with their assigned consultant. Delivered best-practice essay development workshops for firm's entire team (~100 coaches), and advised on improvements of service offerings for multiple firms. Worked with Stanford Admissions Committee as Alumni Interviewer. Mostly recently, chosen as panelist for Leland Admissions Week.
Andy also coaches for Law School, Medical School, Master's Programs, Undergrad, and PhD
---
About Andy
Born and raised in New England, Andy studied economics at Stanford, served as a writing tutor for the university's most rigorous and selective humanities track, and worked as Managing Editor for The Stanford Review. He also took several second-year MBA courses at the Stanford GSB and broadened his business knowledge through internships in marketing and finance. Approaching graduation, he was recruited by an e-commerce start-up, where he was promoted to Program Manager for Online & End-User Marketing in less than a year. Eager to focus more on storytelling and creative expression, he wrote his first screenplay, signed with a Hollywood literary agency, and moved to Los Angeles. Although he started in MBA admissions consulting to supplement his writing income, he immediately enjoyed the combination of strategic marketing and audience-focused storytelling. Since 2002, Andy has worked with three top-rated consulting firms. He co-designed the editing service for one firm, worked as a re-match consultant for clients unable to continue progressing with their original consultant, and served as the sole 'essay doctor' for the entire firm (100+ consultants) for clients concerned about the quality of their essays. He continues to mentor new consultants and teach workshops on essay development, while also supporting Stanford's admission team as an alumni interviewer. Andy specializes in helping clients in crowded applicant pools differentiate themselves and achieve that elusive but essential 'wow factor.' He has helped applicants gain admission to every top business school in the world, including Stanford, HBS, Wharton, Kellogg, Columbia, INSEAD, LBS, Haas, Sloan, Booth, Yale, Tuck, Duke, and Stern.
---
Work Experience



Senior Consultant
Stacy Blackman Consulting
---
Education

Andy was also personally admitted to
Duke University

Dartmouth College

Yale University

Princeton University

Cornell University

University of Pennsylvania
---
Reviews
Loading reviews...