Shaping your perfect med school narrative (w/ honesty!)
Studied at Stanford University School of Medicine
Worked at Books for a Benefit
Available tomorrow at 8:00 PM UTC
Questions? Start chatting with this coach before you get started.
Nadine's Group Classes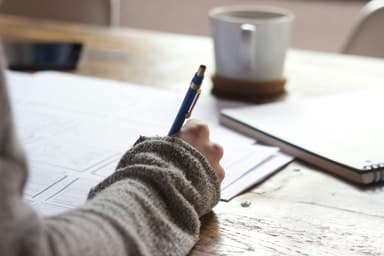 Crafting your Med School Personal Narrative Workshop
$40 per attendee
Nadine's Medical School Qualifications
200+ people coached for Medical School
Open to working with clients outside the U.S.
I have worked with 200+ people on their personal statements, resumes, and general career advice. I am honest about what I know and honest about what I don't know. So often people on coaching websites pretend to have information they have to trick consumers into utilizing their service. I just want to share what I know and I hope it helps you on your journey.
About Nadine
I am a Rhodes Scholar and fourth year medical student at the Stanford School of Medicine studying on the Knight-Hennessy Scholarship. I will be applying to residency in preventive medicine. I previously completed my B.A. in Public Policy at the University of Michigan Gerald R. Ford School and my Masters of Philosophy in Social Policy at Oxford University. In 2017, I was named a Harry S. Truman Scholar. I am interested in preventive care, public health, primary care, conflict medicine (in the MENA region), and immigrant and population health.
Why do I coach?
Experiences shouldn't be gate-kept from the world. I believe my academic journey and work experiences are worth sharing, as we need to create more vulnerable and honest environments in difficult academic feels and professions.
Work Experience
Founder
Books for a Benefit
December 2014 - January 2021
Education
Stanford University School of Medicine
Knight-Hennessy Scholar
University of Oxford
Rhodes Scholar and Researchcer
University of Michigan - Ann Arbor
During my time at Mich, I served as the student body VP, founded an organization that went on to win the Michigan Governor's Service Award, and was selected as a 2017 Harry S. Truman Scholar
Nadine was also personally admitted to
Harvard Medical School

University of Cambridge