How to Develop Product Sense as a Product Manager
Product sense is the ability to intuitively understand the user experience and incorporate it into product decisions. Here are tips from an expert on how to improve your product sense and become a better PM.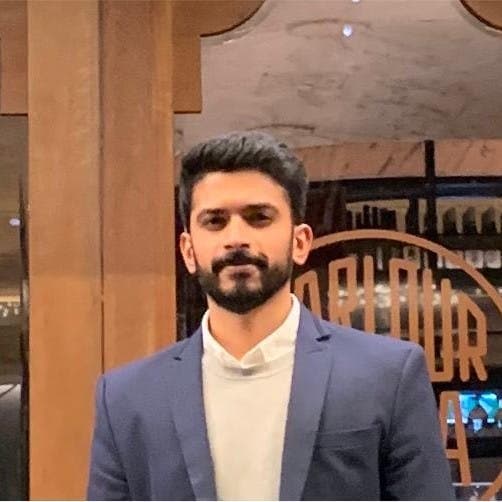 By Navneeth R.
Posted February 3, 2023
This is one of the most common questions I get from early-career product managers who are interviewing at big-tech/consumer-tech companies and are evaluated on product sense as an interview axis. Even if you're not actively interviewing for product roles, developing product sense is imperative for a position in product management. So, what exactly is "product sense"?
Product sense is the intricate, innate ability to discern the reason behind a certain product decision while empathizing with the users.
Have you ever wondered why LinkedIn's search is not fully optimized? Or, have you thought about ways to improve Facebook's feed to make it more personalized? If yes, you're already exhibiting product sense.
Why Product Sense Is Important
PMs are generally highly opinionated individuals with a lot of curiosity about the world around them. Practicing this curiosity on everyday products allows oneself to constantly evaluate its objectives–both for the user and the business–while growing a keen sense of intuition and perspective.
Product sense is evaluated throughout your career as a product person. While it is an acquired skill, you can certainly refine it through constant practice and judgment. Here are some tips to improve your product sense.
How to Improve Your Product Sense
Evaluate and analyze the things around you in your everyday life: Make a mental map of each product with its current features, existing pain points, and ideal scenarios. This allows you to think above and beyond the level of a general user and practice viewing things as a PM.
Understand the ecosystem by staying up-to-date with product news: While it's difficult to keep track of everything that's happening in the tech world, it's both possible and helpful to know what's current and what's not. Useful tech newsletters like Stratechery by Ben Thompson, Benedict's Newsletter by Benedict Evans, Product Hunt by Ryan Hoover, TechCrunch, etc. enable you to build a strong foundational understanding of the industry and stay up-to-date on trends.
Be a product tinkerer: If you're a tech product manager, it is very important to try out different apps and products to understand the why, what, and how behind them. The decisions that other PMs have made for their products will affect how you build products.
Think like a user, act like a business owner: Though this is not necessarily intuition-driven, acting like a founder of the product will help you analyze its needs from a different perspective. A successful owner/founder acts in a way that continually benefits both the user and, in turn, the business.
There are other, popular frameworks to help you learn product sense like CIRCLES. While helpful, I have omitted them because they focus solely on PM interviews, and not on improving your product skills in general.
These are a few key ways through which you can improve your product sense, but there are many others. The best way to grow PM skills is to practice them. I'd love to help you with building a product mindset, preparing for interviews, reviewing your resume, or anything else related to product management. Book a free intro call on my profile to get started.