Tips from an Expert: How to Prepare for Your Product Management Interview
Curated advice from a Facebook product manager on how to succeed in the interview portion of your PM job application.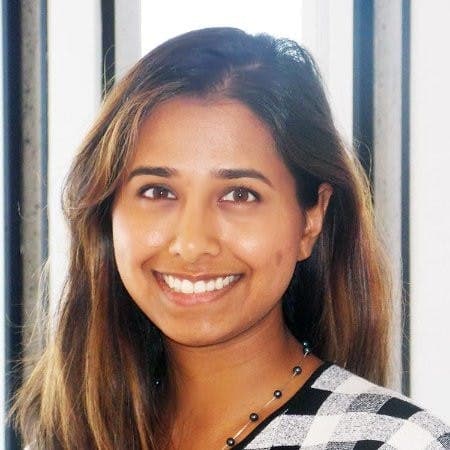 By Neha S.
Posted September 12, 2023
Hi, I'm Neha S., a Product Management, Consulting, and MBA coach on Leland. After graduating from college, I worked for three years as a management consultant at the Boston Consulting Group before transitioning my career to product management. I joined Meta (previously Facebook) as an RPM (Rotational Product Manager) and spent two and a half years at the company in total. While at Facebook, I worked across several different parts of the business, like WhatsApp, Pages, and Portal. I also interviewed prospective Product Manager candidates so I have been on both sides of the table! I know how difficult it was for me to break into product management and am passionate about helping others make the leap as well.
Here is my guide to the product management application interview, curated from many years of experience in the space. If you're interested in working with me on your MBA or product management applications, go to my profile and schedule a free intro call today!
Preparing for the Interview
1. Research the company
Every company has its own interview process, so making sure you understand it beforehand will be hugely beneficial. Work with your hiring manager to get clarity on a few important aspects of the application process, including:
Types of interview questions asked: You can reach out to the hiring manager to get a sense of the types of questions that will be asked. Interviews at Facebook, for example, took three forms: Product Sense, Execution, and Leadership & Drive. Each interview had a distinct structure and tested varied aspects of an applicant's ability to thrive at the company.
Timeline and structure: Is your interview on Zoom? In-person? Be sure to understand your target companies' end-to-end hiring process. The timeline in particular is critical to understand: some large tech companies notoriously take months to get back to candidates with an offer, while a startup might complete all interviews and provide an offer within the week! As a candidate, it's often optimal to have offers come in around the same time to improve leverage in salary negotiations. Offers are often only valid for a fixed duration of time (say a week or two), so you may want to stagger application processes accordingly.
The job: Doing your research on the nuances of product management at any one company will help you wow your interviewer! You'll have a clearer sense of the company's product vision and roadmap, which can help you understand what questions to ask on interview day. If you can, spend fifteen minutes with PMs at your target company to get a better idea of what the role will entail before you go to the interview.
2. Study for the interview!
While product management interviews are intimidating, preparing for one is quite formulaic. You can definitely acquire the skills to ace an interview, given the correct preparation. Generally speaking, interviewers look for clarity of thought, leadership, and the ability to quickly scope and assess a problem. Taking the interviewer through a logical approach and thought process is far more important than getting the 'right' answer.
The best way to prep for the interview is live practice. Mock interviews will move the needle on your performance far more than passive preparation (e.g., reading books on product management theory).
Find a product manager who is willing to mock interview you. If you don't have any in your personal network, you can find product managers who specialize in this on Leland (I'd be happy to help you with this!). A current or former PM, especially one who has evaluated and interviewed candidates before, can help you improve quickly and guide you in elevating good answers to great answers.
Find a friend who is also interviewing for PM jobs and mock interview each other.
Find books on product management. These are helpful when you're getting started, but make sure they're a supplement to your live mock interview practice and not a substitute for it!
Decode and Conquer by Lewis Lin – this is a book of sample PM interview questions and answers. It provides an understanding of the overall PM interview process and serves as a good starting point to begin formulating an approach to notoriously ambiguous interview questions. Because the author provides detailed evaluations of the sample 'answer,' it helps you distinguish an exceptional answer from a passable one.
Swipe to Unlock – written by three Facebook PMs, this book explains tech concepts in a simple way. Examples of questions include "Describe cloud storage to a 5-year-old" and more strategic questions like "Why did Facebook buy Oculus?". If you're already familiar with core tech concepts and can explain them succinctly, skip it!
The Day of the Interview
1. Take care of yourself!
Going into an interview hungry, distracted, and tired is not a recipe for success. Eat something that will help stabilize your blood sugar and get a workout in to help reduce any nervous body language.
2. Bring a copy of your resume
A well-prepared interviewer will have already seen a digital copy of your resume before the interview, but it's best to err on the side of caution and bring your own copy.
After the Interview
1. Follow up
Almost all companies will share the profiles and emails of your interviewers either before or after your interview. Send a short note to your interviewer to thank them for their time and include a reference to something you discussed during the conversation.
2. Job offer
Congratulations!! When evaluating your offer, explore whether there is room to negotiate on both base salary and stock compensation. This is also your chance to clarify any lingering questions or doubts you may have about taking the job, so be sure to work with your hiring manager to set up as many conversations as you need to understand the company culture, expectations, and path to career advancement.
Bonus: Common Interview Questions
1. Build a new product to help students find housing
2. What goals would you set for a product that helps match homeowners with repair service providers?
I hope you found this guide interesting and useful. Product management is a fascinating career sector with lots of opportunities for learning and advancement. Though the application process can be scary, there are lots of resources for guidance. If you'd like to work with a coach one-on-one to give yourself the best chance for success, work with me here.
Final Note
Leland provides you with the content, community, and coaching that you need to get into your dream MBA program and accomplish other ambitious goals. Here are a couple of other articles you may find helpful:
Sign up today to gain access to additional free resources, community events, small group classes, world-class coaching, and more.