Why I Coach—Zsika Phillip
Zsika P., an expert Leland coach, Stanford MBA, and Google PM, outlines why he chooses to coach and what it means to him.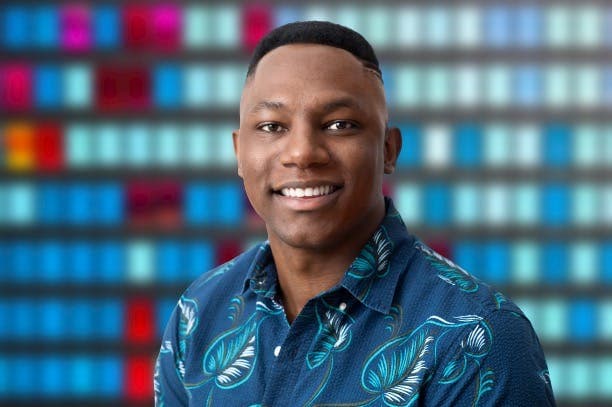 By Zsika P.
Posted August 22, 2022
"You must suspend the disbelief you have in yourself just long enough to complete the process." This was my initial mantra while applying to business school – honest, humble, efficient, effective? …Maybe not. I've found it to be much more enjoyable, productive, and wholesome to simply believe in ourselves.
I remember the day I started my first job out of college, sitting in a large room, awaiting the start of orientation. I hardly noticed the brightly-colored balloons and swag that decorated the walls and desks. Instead, all I felt was crushing anxiety and fear of messing up and blowing that wonderful career opportunity. The imposter syndrome didn't start on that day, however; I felt like this in every stage of the interview process. Despite positive feedback and encouragement, I always thought, "That's cool, but this is Google, I guess I'll mess it all up in my next interview." As it almost always is, the anxiety was unfounded – I had an amazing tenure at Google and an even better time at the company. But, it took many months and a lot of effort (and encouragement) to shake the self-doubt.
The MBA application journey started in a similar way. I scoured the internet, reading dozens of admission guides and forums, desperately trying to validate my business school dreams by finding successful applicants with backgrounds like mine. I remember sneaking the topic of getting an MBA into conversations with some of my colleagues to see whether they'd approve. Despite the reaction I had hoped to receive from them, they seemed understandably indifferent to my vague hypotheticals. And when I finally psyched myself up enough to start the process, I retreated inwards and pretended not to be a software engineer as I filled out the applications. I knew the reasons I wanted an MBA; I just didn't know if they were good enough to overcome what I saw as a huge disadvantage: being way too technical. After months of rewriting my essays in solitude, I was happy with the result and shared them with a colleague who'd recently completed his MBA. Among other things, he pointed out how generic the essays sounded and why that would be detrimental to my chances at top programs. He was right; I'd been trying so hard to fit into a specific mold that I'd left out the crucial aspects of my story that made it mine. I went back to the drawing board, this time with the express intention of telling my authentic story. Suddenly the process was less daunting, rewarding, and even (a little) fun! 🙂
In the end, I earned admissions to the programs I applied to and enrolled at Stanford GSB. Looking back, and knowing what I know now, I am very, very confident that my original strategy was the wrong approach and the anxiety-inducing self-rejection was completely unwarranted.
This is why I coach. I'm here to help people showcase their authentic selves and overcome their perceived, often self-imposed, limitations. I wholeheartedly believe that we've all been writing the inspiring story we tell throughout the application process long before we decide to apply to business school. I look forward to helping applicants put every aspect of that story into words.
—
Interested in working together on your MBA application? Click here for my Leland coaching profile.