Why I Coach—William Kotas
William K., an expert Leland coach, outlines why he chooses to coach and what it means to him.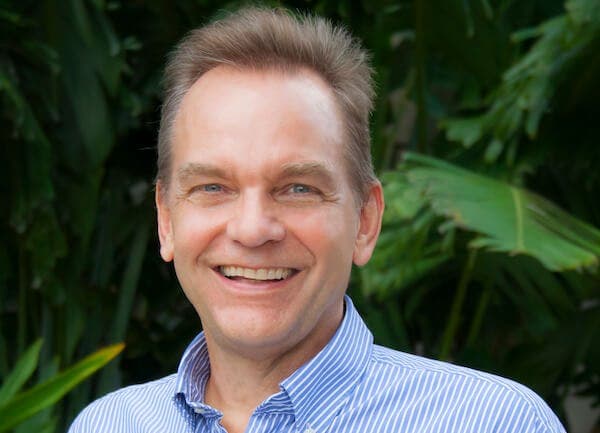 By William K.
Posted August 22, 2022
The product of a working-class family from a declining steel mill town in Ohio, I received very little career counseling growing up. Everyone I knew came from the same blue-collar background. My parents, however, bought my two brothers and me a set of encyclopedias, which kicked off my lifelong fascination with world history and politics. Eventually, all three of us would graduate from college, the first members of our family to earn secondary degrees.
After college, I spent two years in Ecuador as a Peace Corps volunteer. Law school had always been my presumed next step, but I suddenly realized everything I knew about practicing law came from television shows, and I didn't actually want to pursue it. I lined up a series of informational interviews with executives in Guayaquil, Ecuador's largest city; the infectious enthusiasm shown by these businessmen inspired me to go back to school for an MBA at Kellogg, "the marketing school."
Post-Evanston, I zigzagged both geographically (in Europe and Latin America) and functionally (as a marketing exec and consulting project manager in various service industries). I enjoyed the ride, but didn't really pause to manage my career path. Along the way, though, I mentored several young direct reports, all of whom later completed their MBAs. I realized I had a knack and a passion for coaching.
In 2004, I was hired to jump-start the Latin American practice at the world's pioneer in global employee opinion surveys. I spent eight years moderating focus groups, designing and carrying out surveys, and running workshops. I loved the work, and it taught me not only what drove engagement in others, but also in myself. I also discovered that my strengths lay in connecting people and advising others—two qualities that were obvious to everyone but me! I was getting closer to my career calling.
In 2013, I joined Kellogg in a director role, where I ended up coaching hundreds of potential applicants to Kellogg's Executive MBA program. I remember one applicant, a German expat, telling me that our chat had "completely reenergized him"; he later enrolled at Kellogg and is now thriving at a boutique consulting firm. A few months later, a young Chilean at Kellogg told me "I wouldn't be here if not for you." (I can't deny that his comment left me misty-eyed. Embarrassed, I rushed to the bathroom to hide my tears.) I'd finally figured it out: coaching, mentoring, and helping others maximize their potential was what I wanted to do. Since leaving Kellogg, I've been a full-time professional MBA admissions coach.
Why do I coach? Because by listening, questioning, giving honest feedback, advising, and connecting you to others, I'm guiding you on a path towards self-discovery, success, and fulfillment. It fulfills me as much as it helps you. I would have greatly benefitted from coaching as a paperboy in Ohio and as a peripatetic expat, and I'm thrilled to offer it to you now!
—
Interested in working together? Click here for my Leland coaching profile.