Why I Coach—Monique Malcolm-Hay
Monique M., an expert Leland coach and Stanford MBA, outlines why she chooses to coach and what it means to her.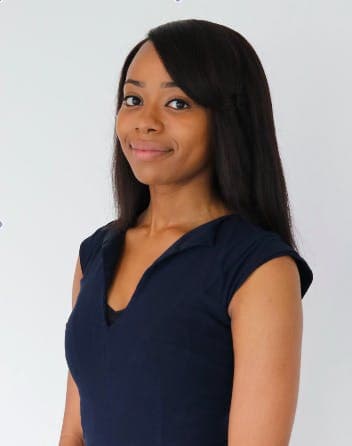 By Monique M.
Posted August 22, 2022
When I was applying for my first internship during undergrad, I was so excited. I was ambitious, driven, and determined; I spent my weekends researching companies, making lists, and signing up for insight days across the country. However, my dreams were quickly shattered. I was rejected from circa 50 internship positions in the space of two months. Why was my research strategy not working? Why did it feel like everyone else was securing great internships except me? What more could I possibly do? I knew something was missing. As someone who was quite independent and shied away from asking for help, I hadn't spoken to anyone about the best way to approach my applications. I realized this needed to change; my future depended on it. So, I acted by searching for support programs at my university and was eventually paired with a final-year student who had secured pretty impressive internships the year before. He provided extensive guidance and really pushed me. As a result, every internship I went for, I secured!
After that experience, I made two promises to myself. The first was, "Every time I set a goal for myself, I will always reach out to someone who has already achieved that goal." Since then, along my journey, I've had several big goals such as wanting to study abroad, break into finance, pursue an international secondment, progress my career, and be admitted to a top MBA program. At every stage, in response to the personal promise I made, I reached out to someone who had already achieved it. They coached, mentored, and pushed me to reach my potential, providing transformational tips and tricks that would have been difficult for me to come across elsewhere (e.g., helping me to redraft my MBA essay 15 times). Using this approach has changed my life!
The second promise I made to myself was to always "lift as I climb." If I achieved something and knew information that could help others get there, I would take action to help them. As a result, I've supported more than a thousand people through (1) building a Teach First society at my alma mater which supported students with getting into top universities, (2) joining a range of programs where I've helped participants secure employment at top companies, (3) co-founding New Gen Accountants which has helped people break into accounting and get through their accounting qualification, and (4) co-chairing PwC's Multicultural Business Network where I helped people navigate their careers through programs such as Google's #IamRemarkable initiative. Furthermore, after sharing on social media that I was accepted at Stanford, Harvard, London Business School, and Oxford to pursue further study, I was inundated with questions from aspiring applicants who wanted to find out more. I set up office hours over the summer, and then thoroughly enjoyed supporting around 50 prospective candidates from five continents with their applications.
I coach because the two promises I made to myself drive me to want to pay it forward and be there for others. I coach because I am extremely grateful for the support I have received along my journey and this gratitude has fueled my desire to help others achieve their dreams. I can't wait to coach you and help you successfully navigate this process via Leland!
—
Interested in working together on your MBA application? Click here for my Leland coaching profile.