A Day in the Life of a McKinsey Management Consultant
A consultant at one of the MBB firms describes a typical day when he's traveling, at a client site, and in the office. Read this article to find out whether consulting is the right fit for you.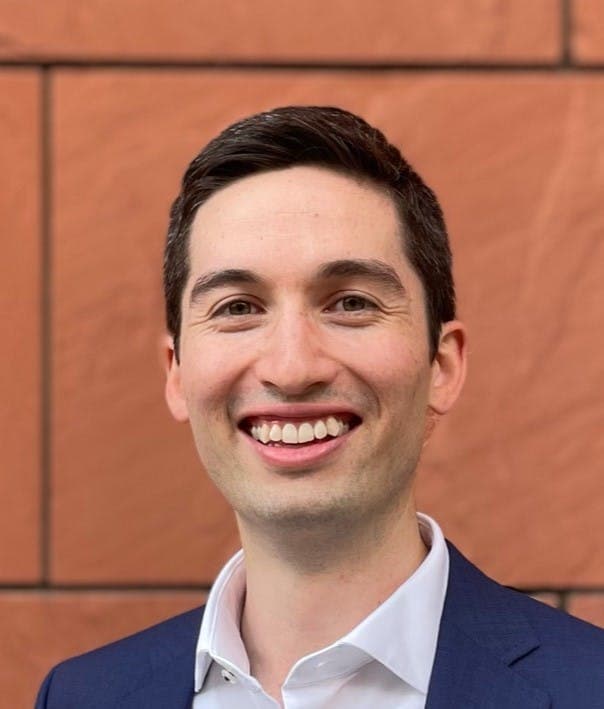 By Jeremy H.
Posted August 3, 2023
Hi, I'm Jeremy H., an MBA, Consulting, Undergrad, and VC coach on Leland. After graduating with a bachelor's degree in chemical engineering, I worked as a business analyst (pre-MBA entry-level position) at an MBB firm for three years. Even though I worked in a limited number of industries and geographies, I can attest that there is no truly typical day for a consultant, which is one of the numerous things that keep the job interesting. With that being said, this post will illustrate what many of my weeks in consulting have looked like.
I will take a different approach than most other day-in-the-life articles by describing three different kinds of days: travel days (Monday and Thursday), non-travel days (Tuesday and Wednesday), and office days (Friday). The project described in this article occurred in a remote area of the country and involved more travel than average. Overall, travel varies from consultant to consultant and project to project.
Travel Days: Mondays and Thursdays
5-5:45 am
On Monday morning, I wake up and eat a light breakfast, just enough to tide me over to the airport where I can buy a protein drink.
5:45-6:45 am
As I head downstairs to my Uber, I check my e-mail on my work phone to see whether there are any weekend e-mails that I need to address. If so, I respond to e-mails or touch up Excels/PowerPoints in the Uber; otherwise, I try to fall back asleep for the ride to the airport. Fortunately, I have a Clear membership because of all the flying, so getting through security is smooth.
6:45-8:15 am
I find something productive to do while I wait for my 7:45 am flight. Sometimes I run into a coworker who's catching the same flight, and we briefly chat about our weekends. Depending on how much work I have and how tired I'm feeling, I may or may not take out my laptop once I board my flight.
8:15 am-1 pm
Two hours later, both my coworker and I land and begin leaving the airport. If our project has the appropriate budget, we meet up with a private driver who drives us the additional two hours to the remote client site so that we can work or rest in the car. Otherwise, we rent a car and one of us drives while the other does a combination of talking, working, or napping. We grab lunch at Jimmy John's or McDonald's – nothing fancy.
1-6 pm
We finally arrive at the client's manufacturing site. Our client was gracious enough to let my consulting team take over their only conference room; other clients have relegated my team to a windowless room in the basement. In either case, I always consider myself a guest and accepted whatever accommodations the client made for us.
I meet up with my engagement manager, who is based out of a closer office, and the main client, the site's financial manager. Shortly after, I put on my hard hat and meet up with the site chemist who gives me a tour of the water treatment facility. Our project here revolves around finding strategies for cutting costs.
After the tour, I spend the rest of the afternoon in the conference room working on Excel analyses and finalizing a PowerPoint deck for my workshop. If this were a Thursday, I would leave for the airport around 2-4 pm, depending on the time of the flight.
6-8 pm
My team members and I drive 30 minutes to our hotel and check in. I order dinner through UberEats and talk to my girlfriend while I unpack, iron my shirts, and eat dinner. To get a quick boost of energy before my evening work, I take a thirty-minute nap.
8-11:30 pm
I log back into my computer and see an email from my manager. The associate partner (AP) on our project will be visiting the following day. Before our afternoon problem-solving session, she wants an update on how much money my workstream (third-party spend) is expecting to save so far. In preparation for that meeting, I run the required Excel analyses. After finishing them, I take a shower and head to bed for the night.
Non-Travel Days: Tuesdays and Wednesdays
7-7:15 am
I wake up after getting seven or eight hours of sleep. This particular project is slower-paced, so getting eight hours of sleep is not too difficult. However, on faster-paced projects, I often average six or seven hours of sleep, so I take advantage of the opportunity for more sleep before my next project.
7:15-8:30 am
I get dressed and meet my team members downstairs for the hotel's complimentary breakfast. My manager is the first to finish eating, and she pulls out her laptop to send some e-mails. Once we're done with breakfast, we carpool in one or two cars to the client site.
8:30 am-12 pm
As soon as we settle back into our team room at the client site, my manager conducts a formal check-in with me and my fellow analysts, where we review our objectives and intended tasks for the day. My manager is usually satisfied with the plan, although she sometimes adds a couple more items to my plate and occasionally takes things off. I create the PowerPoint slide for this afternoon's problem-solving session from last night's analyses and knock out several other items.
12-1 pm
We start getting hungry and there are no food options on-site. Someone takes everyone's food order and places the delivery order. Some client sites have cafeterias or restaurants nearby; in that case, I may walk with a coworker to pick up the food. We usually eat in the team room and work during lunch.
1-2 pm
The AP arrives from her second flight of the week. While she eats, we dive into our problem-solving session. She seems mostly content with my work stream's progress but suggests that I connect with several analysts who had been staffed on the same workstream during a prior project to get more ideas. I find that person on my firm's Intranet and shoot them an e-mail to set up a call.
2-5:30 pm
In the afternoon, I go through my PowerPoint deck one last time to make sure that everything is ready for my workshop at 2:30 with the control room operators. Before the meeting, my manager and I walk down to the control room where a rugged group of mostly ex-military operators does not look overwhelmingly enthused to see us.
I present my slides on the site's third-party spending activity, its manufacturing processes, and potential opportunities for improvement. I lead an exercise where the operators write down ideas for cutting costs. For the most part, their ideas show promise and we put them in order of prioritization until the ninety-minute workshop ends. I return to the conference room and write down the ideas so I can follow up with specific individuals later.
5:30-9 pm
The AP wants to go out to dinner, so we find one of the nicest restaurants in the local town and make a reservation for later that evening. We carpool back to the hotel where I talk to my girlfriend on the phone for twenty minutes as I rest in bed.
My team and I drive to the restaurant and have an enjoyable dinner during which the majority of the conversation is not about work. Because it's a small town, we run into one of the client managers who greets us warmly and introduces us to his family. The dinner lasts a little bit longer than I'd like, but I'm told it's worth the exposure to firm leadership.
9-11:30 pm
Back at the hotel, I spend my night in Excel, reviewing the ideas generated in my afternoon workshop and calculating how much financial impact they could have. I e-mail individual clients to follow up on their ideas, and some of them tease me later for working so late. Once my productivity declines, I call it a night, take a shower, and go to bed.
Office Day: Fridays
8-9 am
I wake up relatively excited to go into the office: Fridays are my favorite day in consulting. There's food at the office–sometimes it's a fuller meal, and other days it's something smaller, like fresh-cut fruit that an office staff member has graciously prepared–so I skip breakfast at home and walk to the light-rail station five minutes away from my apartment. It's a ten-minute ride into downtown, and the office is conveniently kitty-corner to the light rail station.
I enter what is allegedly the most expensive commercial real estate in the city, say hello to the security guard, and take the elevator halfway up the building. After dropping off my bag in a quieter part of the office, I grab breakfast and catch up briefly with a colleague or two, before returning to work.
9 am-12 pm
Representative of consulting in general, the morning can be a mix of activities: internal problem-solving sessions, Zoom meetings with the client, and individual work in Excel or PowerPoint. It depends on the project at the time and the consulting firm, industry, and role.
12-1 pm
Lunch is catered at the office, and YUM – it's one of the best taco joints in town. Depending on how much work I have, how early I'd like to leave the office, and how social I'm feeling, I'll prepare my plate and either eat lunch with my co-workers or just eat back at my desk while I work.
1-4 pm
The afternoon is similar to the morning. Right after lunch, I check that my flights and hotel for the following week are booked. If I have an additional internal meeting–potentially relating to analyst recruiting or the office's personal wellness initiative–I will go to those. If I'm near the end of my project, I might have a couple of staffing calls or an in-person networking chat to figure out my next project.
4-5:30 pm
At this time of the evening, more people begin to trickle out of the office. Personally, I enjoy the quieter time and continue to work. A partner walks past me and asks when I'm planning to head home. I make sure to create my to-do list for Monday, so that next week I can hit the ground running. Sometimes, there is a happy hour in the cafeteria that I'll drop by. However, my top priority is to finish my work as soon as possible so that I can avoid doing work over the weekend and rest before the cycle begins again.
5:30-5:45 pm
I finally pack up my bag and take the elevator downstairs, reflecting on my week and looking forward to a weekend respite.
Where Can I Start?
Consulting isn't for everyone, especially due to the relatively fast-paced lifestyle, but the work is interesting, dynamic, rewarding, and well-paid. It feels like the right job for me at this stage of my life. Interested in working with me on preparing for a career in consulting, or your MBA/undergraduate application? Go to my profile here and book a free intro call!
If you're trying to get into management consulting, read our other articles to get started:
Final Note
Leland provides you with the content, community, and coaching that you need to get into your dream consulting role and accomplish other ambitious goals. Sign up today to gain access to additional free resources, community events, small group classes, world-class coaching, and more.