Why I Coach—Ishan Sharma
Ishan S., an expert Leland coach, Wharton MBA, and McKinsey Interviewer, outlines why he chooses to coach and what it means to him.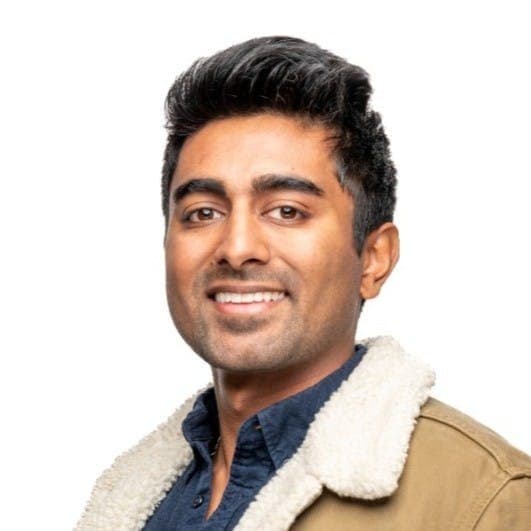 By Ishan S.
Posted August 22, 2022
Education was the most important thing in my family. It's easy to see why: my dad was an immigrant from India. He grew up in a village comprised mostly of farmers. The village had sporadic electricity, clean water only accessible through a hand-pumped well, and the nearest school was a few miles away — which my dad had to walk to by foot. Through his education, my dad attained a post-doctorate science scholarship to study in the U.S. and eventually settled in Silicon Valley. Education took him from working in the farm fields of India to studying in the fields of biochemistry in America. 30 years ago, my father had mentors and coaches who helped him through his life-changing journey. That journey has inspired me to do the same: empower others in their own educational journeys. I do that by coaching.

My official coaching journey started when I got into Haas's School of Business (undergrad). I wasn't a star candidate: My GPA was slightly below average and my performance in core classes was lower than I'd hoped for. But I had strong extracurriculars, and a story to tell. Berkeley took a bet on me, and I got in. Aside from deep gratitude, this instilled in me the understanding that GPA isn't the only factor admissions committees look at. They really want to know the full picture, see the real you. Since graduating from Berkeley, I've coached several students on their own admissions journeys. Years later, I was admitted to Wharton, this time for my MBA, where I'm currently studying. Now, I'm able to continue my coaching through Leland.
I'm thrilled to join Leland as a coach, not just because I can continue paying it forward through coaching, but because of the company itself. John, one of the Founders of Leland, was my coach when I applied to Wharton. John played to my strengths as an applicant. My GPA and GRE weren't the most competitive, but John helped me accentuate other parts of my application. For example, I selected my recommenders — one from McKinsey and the other from my school's entrepreneurship program — to profile my strengths outside of the classroom. For my essays, I focused on cultivating diversity in entrepreneurship. I think these tactics helped me offer up a breath of fresh air in my application to Wharton, who traditionally sees a lot of candidates from finance backgrounds. John helped me earn my spot at Wharton my identifying the strong story I already had, and helping me build on top of it.
I want to do the same for you. Everyone has their own strong story. No matter how your stats line up, you can build on yours, and get into your dream school. I want to help you do that.
—
Interested in working together on your MBA application? Click here for my Leland coaching profile.