A Great Admissions Coach Can Be Life-Changing – Here's How
Jeremy S., an expert Leland coach, MIT MBA, and Former Bain Consultant, outlines how an admissions consultant changed his MBA application journey, and how it can change yours as well.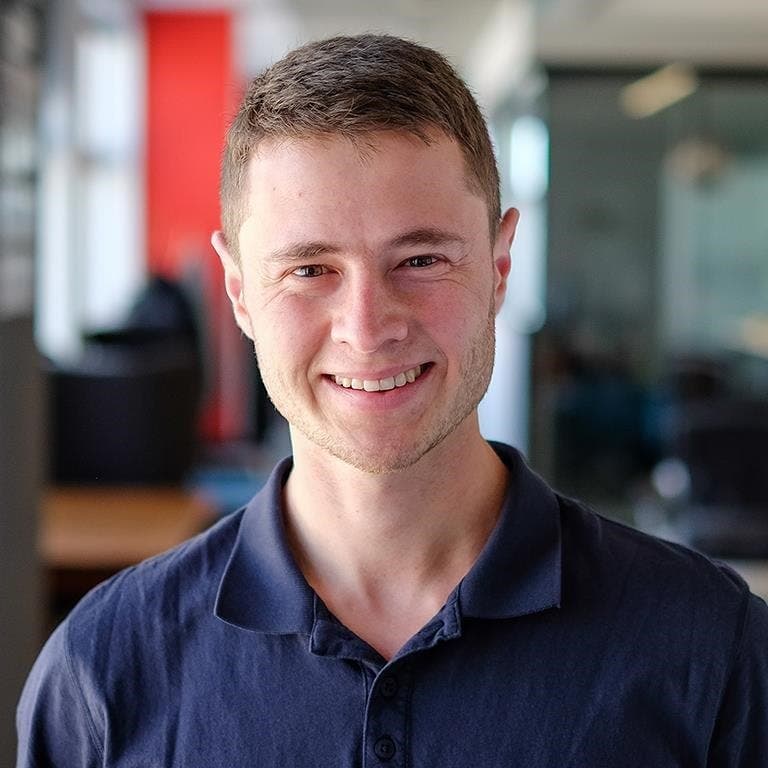 By Jeremy S.
Posted August 26, 2022
My MBA application journey began while abroad in Vienna in the summer of 2018. I was working at a startup during a brief sabbatical from my role with Bain, and my parents came to visit for a week. I sat down with my dad on the bank of the Danube and let him in on what had been going through my mind. I was at a critical moment in my career, with many options ahead but little clue about which one to pursue.
I decided that night that I'd apply for my MBA. I knew nothing about the application process, and with the application deadline only three months away, I needed to move fast. The first thing I did was seek out an admissions coach who could help me through the process. Not only was my coach a master at keeping me ahead of deadlines, giving me tactical advice, and leading practice interview sessions, she also seemed to understand that the best MBA applications come from a place much deeper than an individual's thoughts or resume.
My coach was critical in helping me understand my life story and turning it into a compelling application. After speaking with others who'd also used application coaches, it was clear to me that there are differences between a good admissions coach and a great admissions coach. A good admissions coach helps an applicant submit an error-free, on-time, and compelling application. A great admissions coach takes their client on a journey of self-understanding that enables them to tell a story that only he or she can tell and to leave the process with renewed clarity about their lives. This coach understands that the applicant has complex dreams, beliefs, and stories that the application process can solidify to help them become a fuller, more authentic version of themselves.
That is what my coach did for me, and it's what I aspire to do with my clients as well.
Here are three things that make a great admissions coach. I'd recommend screening any coach for them before committing to work together:
1) The great coach is intent on developing a deep, comprehensive understanding of the applicant.
The most compelling MBA applications are written by applicants with a full, nuanced understanding of themselves. The process of unearthing one's own unique story takes time, energy, and patience.
At the time of my decision to apply to MBA programs, I had been working at Bain for almost three years with little time for self-reflection. But after I decided to apply, I needed space to ask myself deeper questions about my career and life:
What were my real career aspirations?
What makes me unique as a person? Where am I strongest and what are my aspirations to realize those strengths?
Who are the most important people in my life?
What do I care about the most?
Throughout the first few weeks of working together, my coach facilitated this process of personal reflection and exploration. She was a master at probing for deeper information – her favorite line being, "Tell me more about that." During our calls, we explored my relationship with my father, my time as a semi-professional poker player, and other important experiences in my life, all of which served as the foundation of my MBA application.
Without this deeper work, I would never have been able to put together such a powerful and authentic application. The great admissions coach is diligent, meticulous, and imaginative in helping the client bring light to their path, story, and future.
2) The great coach is a master at helping an applicant transform their story into an application.
The process of turning deep personal insights into a coherent application is daunting. However, a great coach is adept at helping clients translate their thoughts, feelings, and intuitions into a concise story that represents their unique brand.
While in Vienna, I wrote the first draft of one of my essays: the famous GSB prompt, "What matters most to you, and why?" With my coach's guidance, I had decided to write about my relationship with my two younger brothers and how they had been the most meaningful people in my life. I sent the essay to my coach for edits, thinking that grammatical edits were all that remained. I was wrong. She sent the essay back to me with a long list of targeted questions, including the following:
How did I care for my youngest brother when he was young? How did it make me feel?
How do my brothers encourage me to grow and learn to this day?
What do my brothers teach me about what it means to love?
My coach's thoughtful questioning shined a light on new possibilities and forced me to think deeper. Through the first, second, and third drafts she continued to guide me toward a final product that was expressive, complete, and the truest representation of who I am.
Adopting false personas and attempting to convey a different story than the one I was living would have been a fool's errand. We may be able to fool ourselves, but it's nearly impossible to fool an admissions committee that can sense ingenuity in an instant. It's your story, and your story alone, that will give you the best chance of admission. The great coach knows this too and will guide you to share it in a uniquely captivating way.
3) The great coach is emotionally in tune with clients and intimately understands the process.
Rome wasn't built in a day, and stellar MBA applications aren't written in a day either. A successful application process requires showing up consistently, often for many months. A great coach is a master at helping clients maintain the right state of mind for the duration of the application process.
When I hired my coach three months ahead of my application deadlines, I was nervous about whether we'd have enough time to put together a competitive application. It was hard for me to imagine writing eight or more essays, requesting recommendations, and preparing for interviews. My coach provided critical reassurance at this juncture. She empathized genuinely, allowing me to feel heard in my concerns, while also reassuring me that she'd seen applicants enter the game much later and still find success. Her willingness to constantly remind me that we'd make it there together kept me hopeful, even when I felt like my applications were stagnating.
A good coach establishes regular accountability, ensures that deadlines are met, and encourages the client. The great coach again goes further. She brings a willingness to empathize and articulates that empathy at every stage of the process. Most importantly, the great coach reminds the client of the joy available on the other side. They know what they're facilitating can be life-changing, and that persevering will leave the client with profound fulfillment when it's over.
Conclusion
I look back on my MBA application process as a period of personal transformation. I remember vividly the conversations I had with my coach from my apartment in Vienna, sharing with her the narrative of my life – the highs and the lows, the profound and the mundane. Together, we weaved the story of my life and shared it in a way that got me admitted to my dream school.
When you set out to select a coach, I'd encourage you to carefully discern the type of coach you'd like on your team. A good coach will help you submit a competitive application and may be all you need. I found, however, that only a great coach could have drawn forth the personal, compelling, and deeply meaningful story that gave me the best chance at admission, and changed my life in the process.
—Jeremy Scharf
PS. Interested in working together on your MBA application? I'm a coach on Leland; click here for my coaching profile.