The 5 Best Classes at Stanford's Graduate School of Busines
An overview of the top 5 classes at GSB, from an expert coach and Stanford MBA.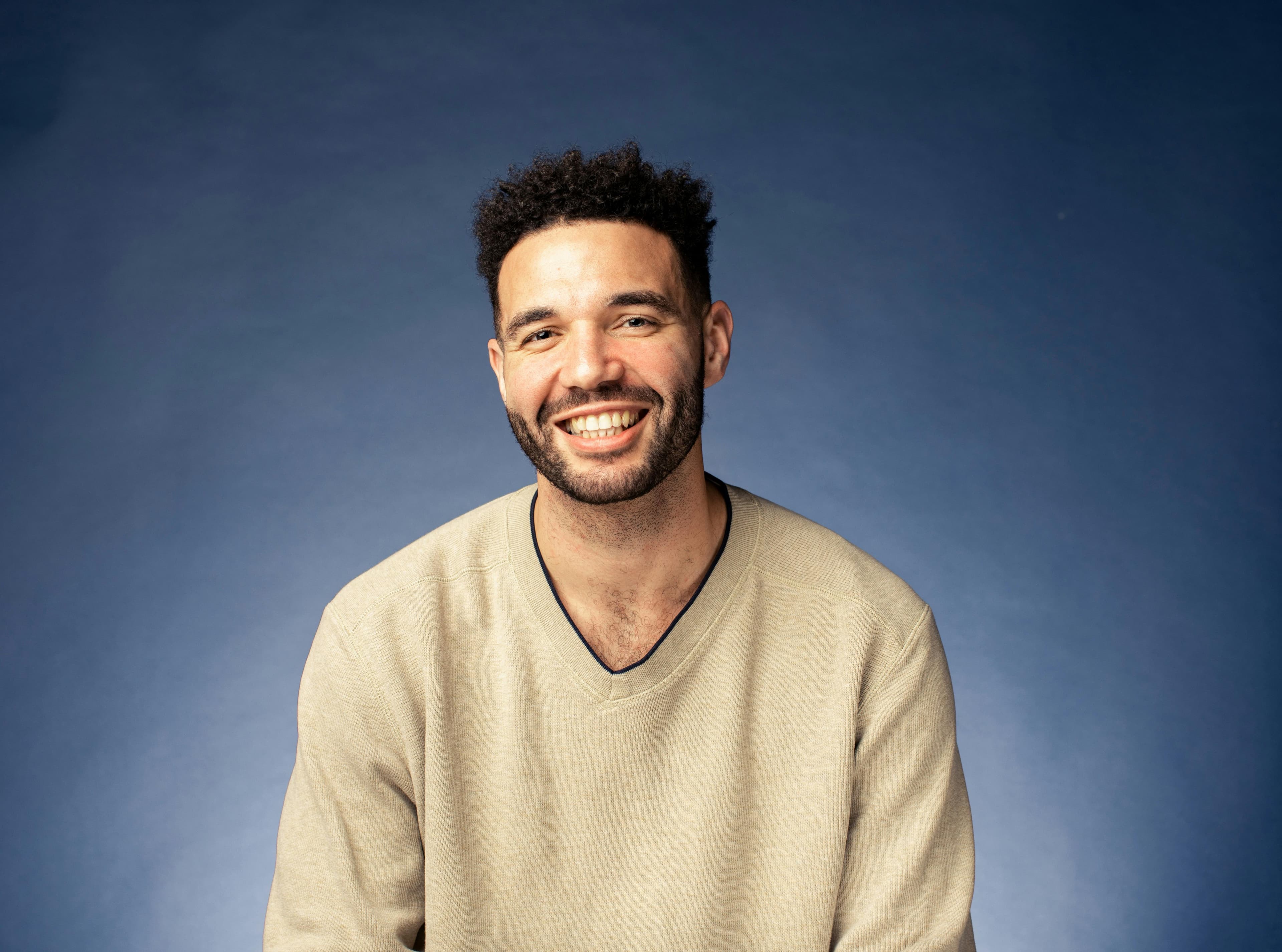 By Davon R.
Posted May 16, 2023
Hi, I'm Davon R., an MBA and Management Consulting coach on Leland. I began my career journey at Harvard before joining T-Mobile and then McKinsey & Co. as a Consultant. I recently graduated from the Stanford GSB with my MBA. Here is a list of the five best classes at GSB, I hope you find it helpful as you navigate the application and enrollment processes. If you'd like to work with me, book a free intro call on my profile!
---
Stanford GSB students sometimes get a bad reputation for not prioritizing class. We are working on our startups, playing beer pong at the Patio, or traveling to Las Vegas on a random Tuesday night and may not always have our heads in the books. Still, class is a fundamental part of the GSB experience, and the learnings I have brought away with me are remarkable. To get a peek of what these learnings are, here are my top 5 classes at the GSB:
The Five Best Classes at GSB
Feedback is a core theme of the GSB. It is also the biggest asset of Winning Writing. Glenn Kramon, who edited/supervised reporters who have won 10 Pulitzers, goes through each of your writing assignments and provides feedback. He then features the best writing in class and makes the student who wrote it read aloud. Whether you get chosen or not, you learn a tremendous amount about what "winning" writing is.
Glenn is also the most caring (and best) lecturer at GSB. At the beginning of each class, he researches every student, creating his "secret admission file." He'll scrape the internet for every article that has been written on you (or you've written) or he'll reach out to past students to gather information (he pulled this up on me - Hollywood at Harvard). It's a special moment in class and makes you feel cared for and seen. Not many other professors/lecturers put as much time into knowing their students as he does.
He also uses the "secret admission file" as a lesson to do your homework on the people you interview or cold email. Doing your homework like Nardwaur does with his interviewees will increase the likelihood your cold emails receive a response (or at least make the receiver crack a smile).
I spent about 20 hours a week on this course during my last quarter at the GSB, but it has paid off tremendously. For anyone pivoting into finance or a heavy modeling role, this class is a must. Walking into the class I thought I was solid at Excel, but after I am confident I can handle any type of financial modeling.
The course is the most technical at the GSB. We run through everything from setting up your standard income sheet to handling more complex M&A and leveraged buyout models. One of the biggest upsides of the class is peer-reviewing your classmates who have worked in private equity and consulting. The tips and tricks I have learned I will be using in my day-to-day at McKinsey. The class also provides great macros and shortcuts that will cut down the time it takes to model.
This is the hallmark entrepreneurship class of the GSB. You enter the class with up to four other classmates and an idea. The class is broken up into two quarters, starting in the fall and the option to continue in the winter. The fall quarter consists of interviewing and brainstorming solutions while the winter focuses on prototyping, unit economics, and eventually pitching to a panel of venture capitalists. Many students will launch a venture out of the class while some (like myself) take with them knowledge for the future.
Beyond giving students the bedrock of how to start a venture, the advisors of the class are incredible, many of them successful founders or venture capitalists. When faced with a challenge, having them there to coach you is priceless.
Walking into Touchy Feely, I had no idea what to expect. What does interpersonal dynamics really even mean? Walking away, I still don't completely know what "interpersonal dynamics" are, but the course completely changed the way I interact with my partner, classmates, and colleagues.
The setting of the course is a "t-group" – you, 10 other classmates, and two facilitators in a room for 3-4 hours each week. What do you talk about? Literally anything. Someone starts a conversation naturally, the only requirement after that is you have to say how you feel. For instance, if a member of the t-group cuts another member off or is taking up too much space and it is frustrating to you, you are encouraged to let that member and the group know that those actions are frustrating to you. If a member is being quiet and it's worrying you, let the group know! It seems simple, but what happens week after week is transformational.
There are some other key parts of the class such as "not crossing the net," "action-impact feedback," and facilitators creating conflict but for the most part that is the basis of the course. The major takeaway of the class is providing feedback to your team or partner is one of the most effective ways to build trust and set norms. I applied the techniques during my internship last summer and received great feedback on my feedback!
Jeffrey Pfeffer claims that while the rest of the classes at the GSB are invested in making organizations and teams successful, his class is invested in making you successful. The lectures are comprised of techniques to attain power while also touching on what the costs of power are. Impact (what all GSBers strive to make) cannot be made without power, and that is why it is the #1 class at the GSB.
Some of the behaviors to attain power that Jeff covers are taboo, such as lying or showing anger instead of apologizing. While he makes sure to say he does not endorse these behaviors, even floating the ideas creates controversy and discussion about the ethics of the class. Beyond this, there are plenty of behaviors, such as promoting yourself and creating a strong brand, that helped me get outside of my comfort zone, attain power, and create impact.
The other important aspect of the class is having a 'personal power coach' who reviews all your assignments and journals. Homework could look like cold emailing a Fortune 500 CEO to speak on campus or reaching out to that mentor you haven't kept up with. The class ends with the 'power project', highlighting all the "power" moves you have made over the last quarter and intend to make in the coming months.
Honorable Mentions
Formation of New Ventures by Jim Ellis, Garth Saloner, Scott Brady
If you are a fan of guest lecturers and entrepreneurship, this is the class for you. Each week students read a case study on an entrepreneur who then guest lectures that week. Students then discuss how they would handle the pressing challenges the entrepreneur faces in the case.
The highlights of the class often come from founders' failures. Scott Brady reminds us that we are more likely to come back to the class as failures than successful founders. To hear the founders' failures and how they learned from them was inspirational and provided many candid and raw gems.
Lastly, to have Garth Saloner, former Dean of the GSB, Jim Ellis, founder of Asurion, and Scott Brady, 3-time founder, and Innovation Endeavor partner was remarkable. The departing advice they shared during their last lecture made it my favorite individual lecture at the GSB.
Managing Growing Enterprises by Graham Weaver, David Dodson, Joel Peterson, etc.
This hallmark GSB class prepares students for high-stress situations in their careers. Unfortunately, I was not able to take the class, but my classmates raved about it. The course experience is mainly role-playing actions that you'll be performing in the corporate world. For instance, the situation of how to fire someone is questioned and then played out by students. The class provides opportunities to learn and fail in a safe environment before experiencing the situations in real life.
The class is somewhat dependent on the lecturer. Graham Weaver is often highly rated, and I have enjoyed the "wellness" lectures he holds every quarter. I'd encourage following him on LinkedIn for his great tips on business trends and productivity.
Entrepreneurship & Venture Capital (Various)
This also gets an honorable mention and may have been in my top five if I had taken the class. The guest lecturers are crazy with some big-time names coming in. Eric Schmidt, the former CEO of Google, teaches part of the class and makes himself available to casually have lunch with students. With that being said, I believe that the prospect of having big-name speakers usually sounds sexier than it actually is. The willingness to get into the nitty gritty or provide thoughtful gems can sometimes be lacking, but I heard from my classmates there were many takeaways from guest lecturers.
---
Applying to MBA programs can be a stressful experience; however, you don't need to do it alone. I'd love to work with you on any part of the MBA application process. Head to my profile to get started.